Comforting & Encouraging Scripture
To Inspire Your Time Of
Meditation & Fellowship With God
At The Start Of Each New Day
Give Thanks To God
This is the day the Lord has made; let us rejoice and be glad in it.
Psalm 118:24
Make a joyful noise unto the Lord, all ye lands. Serve the Lord with gladness: come before his presence with singing. Know ye that the Lord he is God: it is he that hath made us, and not we ourselves; we are his people, and the sheep of his pasture. Enter into his gates with thanksgiving, and into his courts with praise: be thankful unto him, and bless his name. For the Lord is good; his mercy is everlasting; and his truth endureth to all generations.
Psalm 100
Fellowship With God
Knowing You hear me, Lord, as I talk with You and walk with you, brings me peace in the midst of any storm. Thank you for Your Word to help me stay focused so I can go forth today coming when You call and going where you send with Your people in my heart.
Give Thanks For God's Word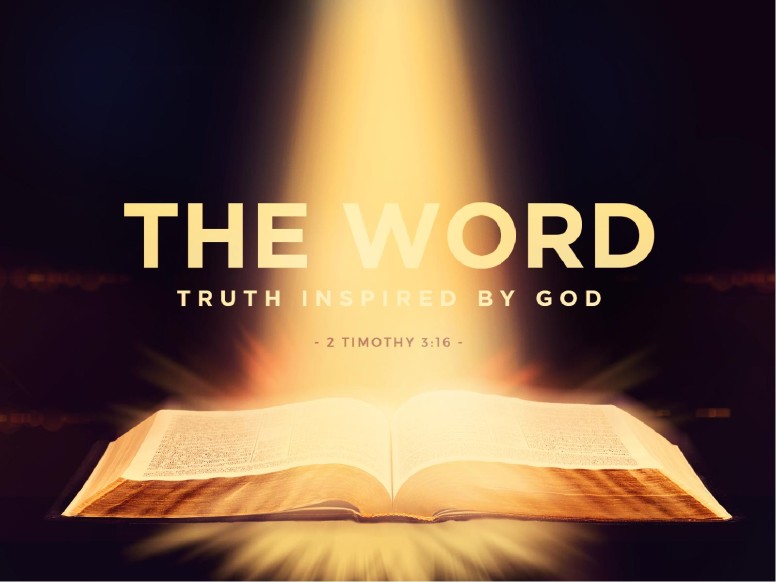 All scripture is given by inspiration of God, and is profitable for doctrine, for reproof, for correction, for instruction in righteousness: That the man of God may be perfect, thoroughly furnished unto all good works.
2 Timothy 3:16-17
Let God's Word Prosper & Grow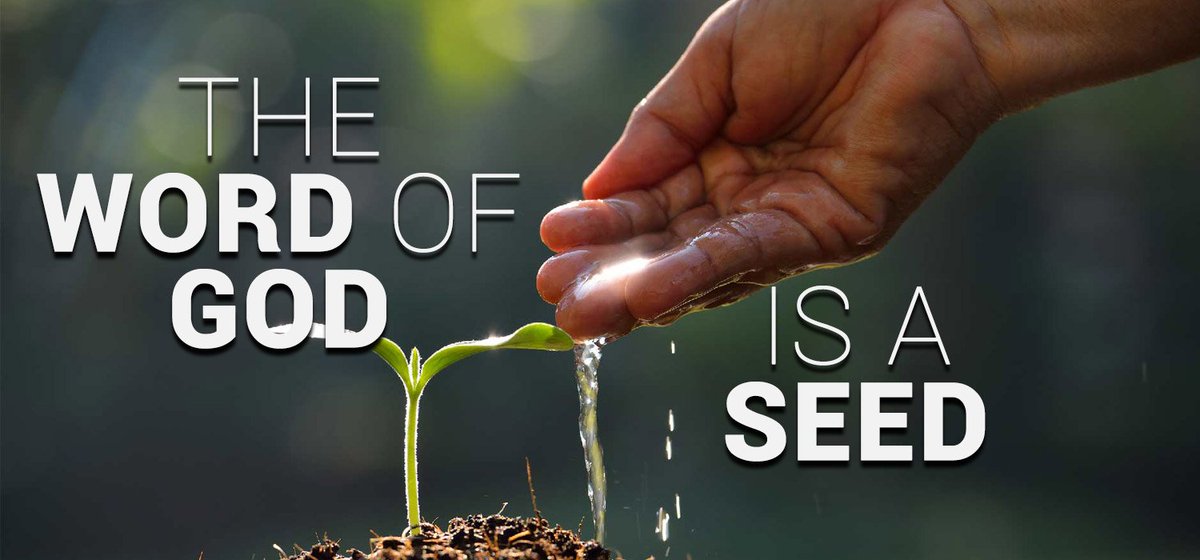 So shall my word be that goeth forth out of my mouth: it shall not return unto me void, but it shall accomplish that which I please, and it shall prosper in the thing whereto I sent it.
Isaiah 55:11
Learn God's Word
Thy word have I hid in mine heart, that I might not sin against thee. Blessed art thou, O Lord: teach me thy statutes. I will meditate in thy precepts, and have respect unto thy ways. I will delight myself in thy statutes: I will not forget thy word.
Psalm 119:11-16
Remember God's Word
May The Holy Spirit help me to hold Your Word in my head and my heart and show me when, where, and how to share it.
Obey God's Word
The law of the Lord is perfect, refreshing the soul. The statutes of the Lord are trustworthy, making wise the simple. The precepts of the Lord are right, giving joy to the heart. The commands of the Lord are radiant, giving light to the eyes.
Psalm 19:7-8
Cherish God's Word
May the Lord bless you and keep you. May the Lord make His face to shine upon you and be gracious unto you and give you His peace. Do not be ashamed of the Gospel of Jesus Christ, for it is the power of God for salvation and life. It is only through the Birth, Death, and Resurrection, of Jesus Christ we may be saved. Speak His Word, and watch God's will be accomplished!!!
Accept The Gift Of God's Word
Now may the God of peace, who through the blood of the eternal covenant brought back from the dead our Lord Jesus, that great Shepherd of the sheep, equip you with everything good for doing his will, and may he work in us what is pleasing to him, through Jesus Christ, to whom be glory for ever and ever. Amen.
Hebrews 13:20-21
Share God's Word
For God so loved the world, that he gave his only begotten Son, that whosoever believeth in him should not perish, but have everlasting life. For God sent not his Son into the world to condemn the world; but that the world through him might be saved.
John 3:16‭-‬17
For I am not ashamed of the gospel of Christ: for it is the power of God unto salvation to every one that believeth;
Romans 1:16
For if there is no resurrection of the dead, then Christ must still be dead. And if he is still dead, then all our preaching is useless and your trust in God is empty, worthless, hopeless. . . . The fact is that Christ did actually rise from the dead . . .
1 Corinthians 15:13,14,20
Know By The Word You Can Be Saved
For all have sinned, and come short of the glory of God;
Romans 3:23
For the wages of sin is death; but the gift of God is eternal life through Jesus Christ our Lord.
Romans 6:23
If we confess our sins, he is faithful and just to forgive us our sins, and to cleanse us from all unrighteousness.
1 John 1:9
Come now, and let us reason together, Says the Lord, Though your sins are like scarlet, They shall be as white as snow; Though they are red like crimson, They shall be as wool.
Isaiah 1:18
And it shall come to pass, that whosoever shall call on the name of the Lord shall be saved.
Acts 2:21
Believe God's Word
that if you confess with your mouth Jesus as Lord, and believe in your heart that God raised Him from the dead, you will be saved.
Romans 10:9
Neither is there salvation in any other: for there is none other name under heaven given among men, whereby we must be saved.
Acts 4:12
I am the way, the truth, and the life. No one comes to the Father except through Me.
John 14:6
Therefore, if anyone is in Christ, he is a new creation; old things have passed away; behold, all things have become new.
2 Corinthians 5:17
For if, when we were enemies, we were reconciled to God by the death of his Son, much more, being reconciled, we shall be saved by his life.
Romans 5:10
Live By God's Word
A new commandment I give to you, that you love one another: just as I have loved you, you also are to love one another. By this all people will know that you are my disciples, if you have love for one another.
John 13:34-35
But God demonstrates His own love toward us, in that while we were yet sinners, Christ died for us.
Romans 5:8
Greater love hath no man than this, that a man lay down his life for his friends.
John 15:13
And if I have prophetic powers, and understand all mysteries and all knowledge, and if I have all faith, so as to remove mountains, but have not love, I am nothing.
1 Corinthians 13:2
Let all that you do be done in love.
1 Corinthians 16:14
And we have known and believed the love that God hath to us. God is love; and he that dwelleth in love dwelleth in God, and God in him.
1 John 4:16
Anyone who does not love does not know God, because God is love.
1 John 4:8
Above all, keep loving one another earnestly, since love covers a multitude of sins.
1 Peter 4:8
Beloved, let us love one another, for love is from God, and whoever loves has been born of God and knows God.
1 John 4:7
Love is patient, love is kind. It does not envy, it does not boast, it is not proud. It does not dishonor others, it is not self-seeking, it is not easily angered, it keeps no record of wrongs. Love does not delight in evil but rejoices with the truth. It always protects, always trusts, always hopes, always perseveres.
1 Corinthians 13:4-7
Be Secure In God's Word
For I am convinced that neither death nor life, neither angels nor demons, neither the present nor the future, nor any powers, neither height nor depth, nor anything else in all creation, will be able to separate us from the love of God that is in Christ Jesus our Lord.
Romans 8:38-39
Respect God's Word
Oh Lord my God!!! You are my King of kings and Lord of lords!!!
Learn From God's Word
God is unlike anything or anyone we could ever know or imagine. He is one of a kind, unique and without comparison. Even describing him with mere words truly falls short of capturing who he is – our words simply cannot do justice to describe our Holy God.
For my thoughts are not your thoughts, neither are your ways my ways, saith the Lord. For as the heavens are higher than the earth, so are my ways higher than your ways, and my thoughts than your thoughts.
Isaiah 55:8-9
I know that thou canst do every thing, and that no thought can be withholden from thee.
Job 42:2 Thy knowledge is wonderful beyond my ability to comprehend; it is high, I cannot understand it. Where shall I go from thy spirit? or where shall I flee from thy presence? If I ascend to the heavens, thou art there: if I make my bed in Sheol, behold, thou art there. If I take the wings of the dawn and dwell in the uttermost parts of the sea, even there shall thy hand lead me and thy right hand hold me. If I say, Surely the darkness shall cover me; even the night shall shine because of me. Even the darkness does not hide from thee; but the night shines as the day; the darkness is as the light. For thou hast possessed my kidneys: thou hast covered me in my mother's womb. I will praise thee; for I am fearfully and wonderfully made; marvellous are thy works, and that, my soul knows right well.
Psalm 139:6-15
Great is our Lord and abundant in strength; His understanding is infinite.
Psalm 147:5
For with God nothing shall be impossible.
Luke 1:37
Great is our Lord, and of great power: his understanding is infinite.
Psalms 147:5
Behold, I am the LORD, the God of all flesh: is there any thing too hard for me?
Jeremiah 32:27
Hast thou not known? hast thou not heard, that the everlasting God, the LORD, the Creator of the ends of the earth, fainteth not, neither is weary? There is no searching of his understanding.
Isaiah 40:28
Every good gift and every perfect gift is from above, and cometh down from the Father of lights, with whom is no variableness, neither shadow of turning.
James 1:17
Jesus Christ is the same yesterday and today and forever.
Hebrews 13:8
For the gifts and the calling of God are irrevocable.
Romans 11:29
Have Faith In God's Word
Now faith is the substance of things hoped for, the evidence of things not seen.
Hebrews 11:1
Faith cometh from hearing, and hearing by the word.
2nd Corinthians 5:17
And Jesus looking upon them saith, With men it is impossible, but not with God: for with God all things are possible.
Mark 10:27
Feast On The Wisdom In God's Word
But the wisdom that comes from heaven is first of all pure; then peace-loving, considerate, submissive, full of mercy and good fruit, impartial and sincere.
James 3:17
For the Lord giveth wisdom: out of his mouth cometh knowledge and understanding.
Proverbs 2:6
Hunger For God's Word
O God, thou art my God; early will I seek thee: my soul thirsteth for thee, my flesh longeth for thee in a dry and thirsty land, where no water is;
Psalm 63:1
How sweet are your words to my taste, sweeter than honey to my mouth!
Psalm 119:103
I gain understanding from your precepts; therefore I hate every wrong path. Your word is a lamp for my feet, a light on my path.
Psalm 119:104-105
Teach me Thy way, O Lord; I will walk in Thy truth: unite my heart to fear Thy name. I will praise Thee, O Lord my God, with all my heart: and I will glorify Thy name for evermore. For great is Thy mercy toward me: and Thou hast delivered my soul from the lowest hell.
Psalm 86:11-13
Create in me a clean heart, O God, and renew a right spirit within me. Cast me not away from Thy presence, and take not Thy Holy Spirit from me. Restore unto me the joy of Thy salvation and uphold me with Thy free Spirit. Then will I teach transgressors Thy ways, and sinners shall be converted unto Thee.
Psalm 51:10-13
Be Blessed By God's Word
No temptation has overtaken you except what is common to mankind. And God is faithful; he will not let you be tempted beyond what you can bear.
1 Corinthians 10:13
Cast all your cares on me, for I care for you.
1 Peter 5:7
It is of the Lord's mercies that we are not consumed, because his compassions fail not. They are new every morning: great is thy faithfulness.
Lamentations 3:22-23
Give thanks in all circumstances; for this is God's will for you in Christ Jesus.
1 Thessalonians 5:18
And God is able to bless you abundantly, so that in all things at all times, having all that you need, you will abound in every good work.
2 Corinthians 9:8
And my God will meet all your needs according to the riches of his glory in Christ Jesus.
Philippians 4:19
Follow God's Word
We are God's handiwork created in Christ Jesus to do good works, which God prepared in advance for us to do.
Ephesians 2:10
Before I formed thee in the belly I knew thee; and before thou camest forth out of the womb I sanctified thee, and I ordained thee a prophet unto the nations.
Jeremiah 1:5
He who hath begun a good work in you will perform it until the day of Jesus Christ.
Philippians 1:6
The fear of the LORD is the beginning of wisdom; a good understanding have all those who do His commandments.
Psalm 111:10
Meditate In God's Word
Blessed is the man who walks not in the counsel of the ungodly, nor stands in the path of sinners, nor sits in the seat of the scornful; but his delight is in the law of the Lord, and in His law he meditates day and night.
Psalm 1:1-2
Be Strengthened By God's Word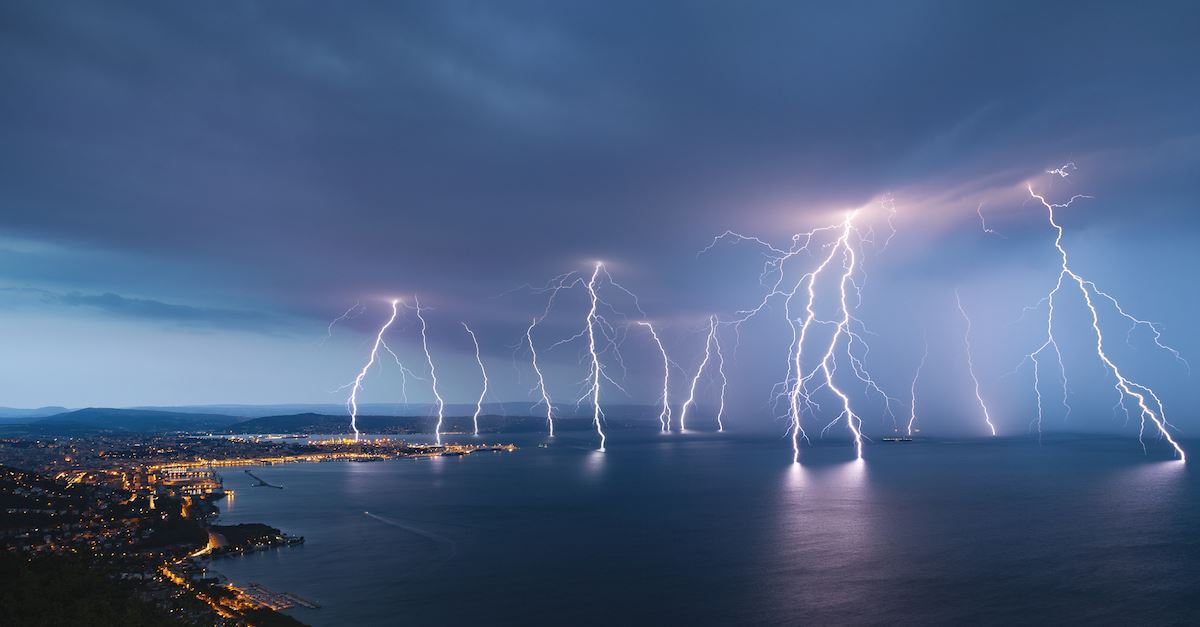 Ah, Sovereign LORD, you have made the heavens and the earth by your great power and outstretched arm. Nothing is too hard for you.
Jeremiah 32:17
For the eyes of the Lord range throughout the earth to strengthen those whose hearts are fully committed to him.
2 Chronicles 16:9
But those who hope in the LORD will renew their strength. They will soar on wings like eagles; they will run and not grow weary, they will walk and not be faint.
Isaiah 40:31
I can do all things through Christ which strengtheneth me.
Philippians 4:13
Whether therefore ye eat, or drink, or whatsoever ye do, do all to the glory of God.
1 Corinthians 10:31
Seek Wisdom From God's Word
If any of you lacks wisdom, you should ask God, who gives generously to all without finding fault, and it will be given to you.
James 1:5
Talk With God
Surely the presence of The Lord is in this place. Let us therefore come boldly unto the throne of grace, that we may obtain mercy, and find grace to help in time of need.
Hebrews 4:16
Do not be anxious about anything, but in every situation, by prayer and petition,
with thanksgiving, present your requests to God. And the peace of God, which transcends all understanding, will guard your hearts and your minds in Christ Jesus.
Philippians 4:6-7
Call unto me, and I will answer thee, and show thee great and mighty things, which thou knowest not.
Jeremiah 33:3
For as high as the heavens are above the earth, so great is his love for those who fear him; as far as the east is from the west, so far has he removed our transgressions from us.
Psalm 103:11-2
Pray without ceasing.
1 Thessalonians 5:17
For the eyes of the Lord are on the righteous, and His ears are open to their prayers.
1 Peter 3:2
Be joyful in hope, patient in affliction, faithful in prayer.
Romans 12:12
This is the confidence we have in approaching God: that if we ask anything according to his will, he hears us. And if we know that he hears us, whatever we ask, we know that we have what we asked of him.
John 5:14-15
Be still, and know that I am God: I will be exalted among the heathen, I will be exalted in the earth.
Psalm 46:10
Wait on the Lord; be of good courage, and He shall strengthen your heart; wait, I say, on the Lord!
Psalm 27:14
Seek God
Look to the LORD and his strength; seek his face always.
1 Chronicles 16:11
Keep thyself pure.
1 Timothy 5:22
Be The Image Of God He Meant You To Be
Do not repay evil with evil or insult with insult. On the contrary, repay evil with blessing, because to this You were called so that you may inherit a blessing. For, Whoever would love life and see good days must keep their tongue from evil and their lips from deceitful speech. They must turn from evil and do good; they must seek peace and pursue it.
1 Peter 3:9-11
For if ye forgive men their trespasses, your heavenly Father will also forgive you:
But if ye forgive not men their trespasses, neither will your Father forgive your trespasses.
Matthew 6:14-15
Enjoy Peace From God's Word
The LORD gives strength to his people; the LORD blesses his people with peace.
Psalm 29:11
He will keep in perfect peace all those who trust in him, whose thoughts turn often to the Lord!
Isaiah 26:3
Peace I leave with you; my peace I give you. I do not give to you as the world gives. Do not let your hearts be troubled and do not be afraid.
John 14:27
Make every effort to live in peace with everyone and to be holy; without holiness no one will see the Lord.
Hebrews 12:14
And the peace of God, which transcends all understanding, will guard your hearts and your minds in Christ Jesus.
Philippians 4:7
Be Comforted By God's Word
The Lord is my shepherd; I shall not want. He maketh me to lie down in green pastures: he leadeth me beside the still waters. He restoreth my soul: he leadeth me in the paths of righteousness for his name's sake. Yea, though I walk through the valley of the shadow of death, I will fear no evil: for thou art with me; thy rod and thy staff they comfort me.
Psalm 23:1-4
Come to me, all you who are weary and burdened, and I will give you rest. Take my yoke upon you and learn from me, for I am gentle and humble in heart, and you will find rest for your souls. For my yoke is easy and my burden is light.
Matthew 11:28-30
Let the peace of Christ rule in your hearts, since as members of one body you were called to peace. And be thankful.
Colossians 3:15
When the LORD takes pleasure in anyone's way, he causes their enemies to make peace with them.
Proverbs 16:7
I have told you these things, so that in me you may have peace. In this world you will have trouble. But take heart! I have overcome the world.
John 16:33
Let us therefore make every effort to do what leads to peace and to mutual edification.
Romans 14:19
Be Warned By God's Word
Be sober, be vigilant; because your adversary the devil, as a roaring lion, walketh about, seeking whom he may devour.
1 Peter 5:8
Feel God's Protection By His Word
He shall cover thee with his feathers, and under his wings shalt thou trust: This truth shall be thy shield and buckler. Thou shalt not be afraid for the terror by night; nor for the arrow that flieth by day; Nor for the pestilence that walketh in darkness; nor for the destruction that wasteth at noonday.
Psalms 91:4-6
Be strong and courageous. Do not be afraid or terrified because of them, for the LORD your God goes with you; he will never leave you nor forsake you.
Deuteronomy 31:6
Submit yourselves, then, to God. Resist the devil, and he will flee from you. Come near to God and he will come near to you. Wash your hands, you sinners, and purify your hearts, you double-minded.
James 4:7-8
So do not fear, for I am with you; do not be dismayed, for I am your God. I will strengthen you and help you; I will uphold you with my righteous right hand.
Isaiah 41:10
Discretion will protect you, and understanding will guard you.
Proverbs 2:11
So I say, walk by the Spirit, and you will not gratify the desires of the flesh. For the flesh desires what is contrary to the Spirit, and the Spirit what is contrary to the flesh. They are in conflict with each other, so that you are not to do whatever you want.
Galatians 5:16-17
God is our refuge and strength, an ever-present help in trouble.
Psalm 46:1
Be Encouraged By God's Word
We are hard pressed on every side, but not crushed; perplexed, but not in despair; persecuted, but not abandoned; struck down, but not destroyed.
2 Corinthians 4:8-9
But seek first the kingdom of God and his righteousness, and all these things will be added to you.
Matthew 6:33
Jesus Christ is the same yesterday, and today, and forever.
Hebrews 13:8
Seek Forgiveness In God's Word
If my people, who are called by my name, will humble themselves and pray and seek my face and turn from their wicked ways, then I will hear from heaven, and I will forgive their sin and will heal their land.
2 Chronicles 7:14
Seek Mercy In God's Word
I love the LORD, for he heard my voice; he heard my cry for mercy. Because he turned his ear to me, I will call on him as long as I live.
Psalm 116:1-2
It is of the Lord's mercies that we are not consumed, because his compassions fail not. They are new every morning: great is thy faithfulness.
Lamentations 3:22-23
Be Born Again In God's Word
Greater love hath no man than this, that a man lay down his life for his friends.
John 15:13
I am the way, the truth, and the life. No one comes to the Father except through Me.
John 14:6
Seek God's Will In His Word
And we know that all things work together for good to them that love God, to them who are the called according to his purpose.
Romans 8:28
It is good for me that I have been afflicted; that I might learn thy statutes.
Psalms 119:71
Who comforteth us in all our tribulation, that we may be able to comfort them which are in any trouble, by the comfort wherewith we ourselves are comforted of God.
2 Corinthians 1:4
Therefore I take pleasure in infirmities, in reproaches, in necessities, in persecutions, in distresses for Christ's sake: for when I am weak, then am I strong.
2 Corinthians 12:10
Be joyful in hope, patient in affliction, faithful in prayer.
Romans 12:12
Therefore, I urge you, brothers and sisters, in view of God's mercy, to offer your bodies as a living sacrifice, holy and pleasing to God—this is your true and proper worship. Do not conform to the pattern of this world, but be transformed by the renewing of your mind. Then you will be able to test and approve what God's will is—his good, pleasing and perfect will.
Romans 12:1
Be Content In God's Word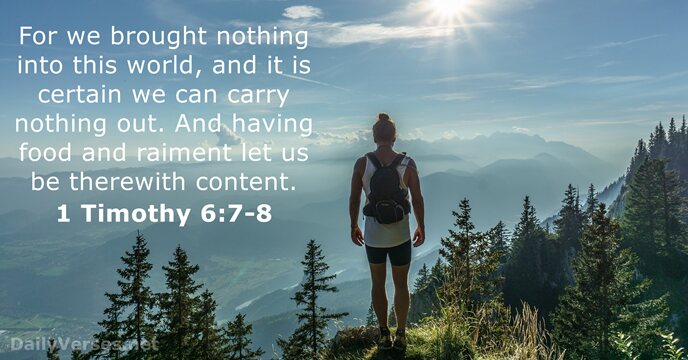 I know both how to be abased, and I know how to abound: every where and in all things I am instructed both to be full and to be hungry, both to abound and to suffer need.
Philippians 4:1
Let your conversation be without covetousness; and be content with such things as ye have: for he hath said, I will never leave thee, nor forsake thee.
Hebrews 13:5
But godliness with contentment is great gain.
1 Timothy 6:6
Not that I speak in respect of want: for I have learned, in whatsoever state I am, therewith to be content.
Philippians 4:11
Hear God's Word Calling You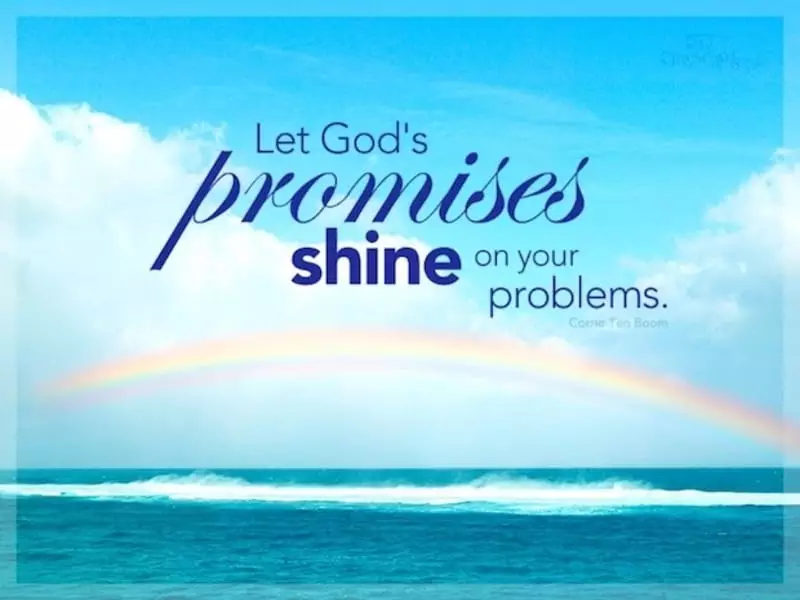 But as for you, be clear-headed in every situation, endure every hardship, do the work of an evangelist, fulfill your ministry.
2 Timothy 4:5
The Spirit of the Sovereign LORD is on me, because the LORD has anointed me to proclaim good news to the poor. He has sent me to bind up the brokenhearted, to proclaim freedom for the captives and release from darkness for the prisoners,
Isaiah 61:1
Find Hope In God's Word
Let us fix our eyes on Jesus, the author and completer of our faith, who, for the joy set before Him endured the cross, despising its shame, and sat down at the right hand of the throne of God. Consider him who endured such opposition from sinful men, so that you will not grow weary and lose heart.
Hebrews 12:2
Rejoice In The Eternal Promises In God's Word
But as it is written, Eye hath not seen, nor ear heard, neither have entered into the heart of man, the things which God hath prepared for them that love him.
1 Corinthians 2:9
Let not your heart be troubled: ye believe in God, believe also in me. In my Father's house are many mansions: if it were not so, I would have told you. I go to prepare a place for you. And if I go and prepare a place for you, I will come again, and receive you unto myself; that where I am, there ye may be also.
John 14:1-3
Blessed are those who are persecuted because of righteousness, for theirs is the kingdom of heaven. Blessed are you when people insult you, persecute you, and falsely say all kinds of evil against you because of me. Rejoice, and be exceeding glad, because great is your reward in heaven.
Matthew 5:10
For the Lord himself shall descend from heaven with a shout, with the voice of the archangel, and with the trump of God: and the dead in Christ shall rise first: Then we which are alive and remain shall be caught up together with them in the clouds, to meet the Lord in the air: and so shall we ever be with the Lord.
1 Thessalonians 4:16-17
Be Secure In God's Word
Therefore I tell you, do not be anxious about your life, what you will eat or what you will drink, nor about your body, what you will put on. Is not life more than food, and the body more than clothing? Look at the birds of the air: they neither sow nor reap nor gather into barns, and yet your heavenly Father feeds them. Are you not of more value than they? And which of you by being anxious can add a single hour to his span of life?
Matthew 6:25-27
It Was By God's Word You Were Saved
O Father, glorify thou me with thine own self with the glory which I had with thee before the world was. I have manifested thy name unto the men which thou gavest me out of the world: thine they were, and thou gavest them me; and they have kept thy word. Now they have known that all things whatsoever thou hast given me are of thee. For I have given unto them the words which thou gavest me; and they have received them, and have known surely that I came out from thee, and they have believed that thou didst send me. I pray for them: I pray not for the world, but for them which thou hast given me; for they are thine.
John 17:5-9
By God's Word Our Sin Was Paid In Full
It is finished! and he bowed his head, and gave up the ghost.
John 19:30
Be Led To Serve By God's Word
Now may the God of peace, who through the blood of the eternal covenant brought back from the dead our Lord Jesus, that great Shepherd of the sheep, equip you with everything good for doing his will, and may he work in us what is pleasing to him, through Jesus Christ, to whom be glory for ever and ever. Amen.
Hebrews 13:20-21
Therefore, my beloved brethren, be steadfast, immovable, always abounding in the work of the Lord, knowing that your labor is not in vain in the Lord.
I Corinthians 15:58
Whatever you do, work heartily, as for the Lord and not for men, knowing that from the Lord you will receive the inheritance as your reward. You are serving the Lord Christ.
Colossians 3:23–24
Hold God's Word In Your Head & Heart
A new commandment I give unto you, That ye love one another; as I have loved you, that ye also love one another.
John 13:34
And be ye kind one to another, tenderhearted, forgiving one another, even as God for Christ's sake hath forgiven you.
Ephesians 4:32
And when he had given thanks, he brake it, and said, Take, eat: this is my body, which is broken for you: this do in remembrance of me. After the same manner also he took the cup, when he had supped, saying, This cup is the new testament in my blood: this do ye, as oft as ye drink it, in remembrance of me. For as often as ye eat this bread, and drink this cup, ye do shew the Lord's death till he come.
1 Corinthians 11:24-26
Share God's Word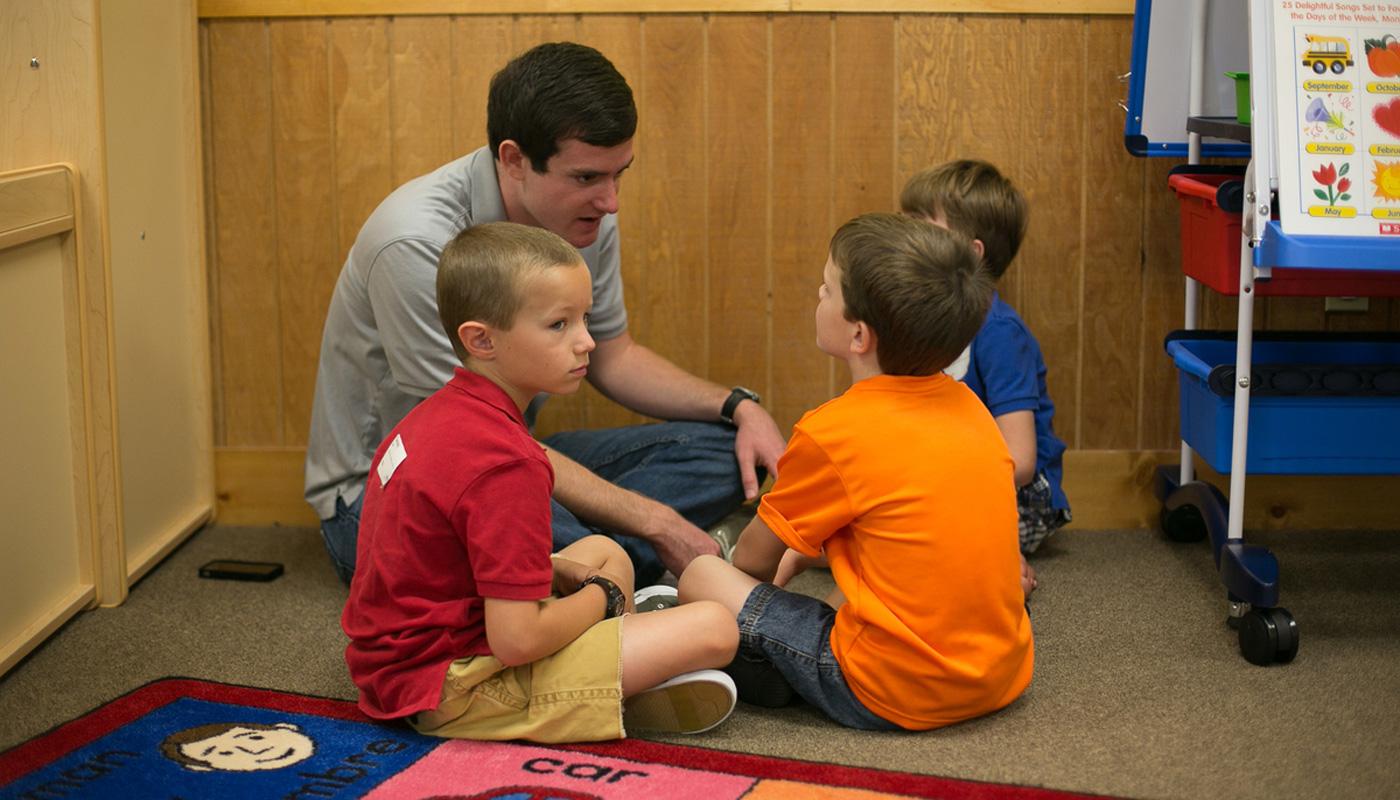 And these words, which I command thee this day, shall be in thine heart: and thou shalt teach them diligently unto thy children, And shalt talk of them when thou sittest in thine house, and when thou walkest by the way, and when thou liest down, and when thou risest up.
Deuteronomy 6:6-7
Do all things without murmurings and disputings: That ye may be blameless and harmless, the sons of God, without rebuke, in the midst of a crooked and perverse nation, among whom ye shine as lights in the world; Holding forth the word of life.
Philippians 2:14-16
Be Committed To God's Word
Commit to the LORD whatever you do, and he will establish your plans.
Proverbs 16:3
Also I heard the voice of the Lord, saying, Whom shall I send, and who will go for us? Then said I, Here am I; send me.
Isaiah 6:8
Be diligent to present yourself approved to God, a worker who does not need to be ashamed, rightly dividing the word of truth.
II Timothy 2:15
Stay Focused By God's Word
Thank you Lord for Your Word that helps me stay focused so I can go forth today coming when You call and going wherever you send. Burden my heart to reach out to the young persons starting their adventure in life as well as the old persons dreading the end of their journey and preparing to come home to you.
Enjoy God's Creation By His Word
The heavens declare the glory of God; the skies proclaim the work of his hands.
Day after day they pour forth speech; night after night they display knowledge. There is no speech or language where their voice is not heard.
Psalm 19:1
Go Forth With God's Word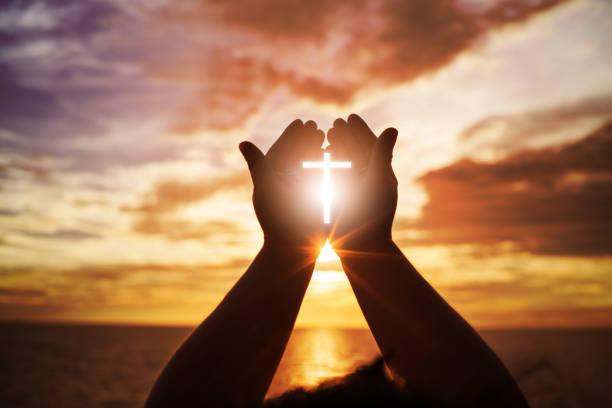 Whether therefore ye eat, or drink, or whatsoever ye do, do all to the glory of God.
1 Corinthians 10:31
Keep thyself pure.
1 Timothy 5:22
Go ye therefore, and teach all nations, baptizing them in the name of the Father, and of the Son, and of the Holy Ghost: Teaching them to observe all things whatsoever I have commanded you: and, lo, I am with you alway, even unto the end of the world.
Matthew 28:19
Meditate On God's Word
Finally, brethren, whatever things are true, whatever things are noble, whatever things are just, whatever things are pure, whatever things are lovely, whatever things are of good report, if there is any virtue and if there is anything praiseworthy, meditate on these things. Whatever you have learned or received or heard from me, or seen in me—put it into practice. And the God of peace will be with you.
Philippians 4:8-9
Let the words of my mouth, and the meditation of my heart, be acceptable in thy sight, O Lord, my strength, and my redeemer.
Psalm 19:14
Be Complete In God's Word
And now may the Lord bless you, and may the Lord keep you. May the Lord make his face to shine upon you and be gracious unto you, giving you his peace. May you be committed to doing the will of God, living in the perfect providential graciousness of God your Father. He will send his angels before you to prepare your way, and behind you to be your rear guard. Know that you will live within his divine favor, because you are obedient to him. May the Lord bless you now in all things. Do not be ashamed of the Gospel of Jesus Christ, for it is the power of God for salvation and life.